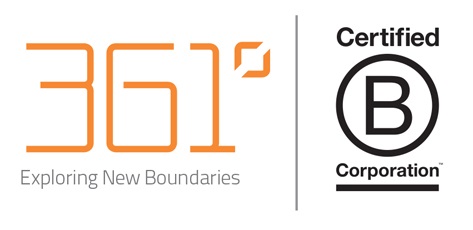 361 Degrees Strategic Engagement Services
---
About 361 Degrees Strategic Engagement Services
361 Degrees Strategic Engagement Services (previously Stakeholder Engagement Services) is an innovative consulting company delivering strategic engagement, communications, change management and innovative thinking using systems methodologies. 361 Degrees was the first company in Western Australian to receive B Corporation certification and is proud to be a founding partner of B Corp Australia and New Zealand.
361 Degrees has served the Western Australian community since 2006, providing strategic engagement and specialised training services to industry, government and the community sectors. Their services include strategic thinking and planning, stakeholder engagement and communications and project communication management services.
The business operates under a unique model, where consultants freely associate and collaborate under a single mission; to be engaged in meaningful activities that build individual and organisational capacity to achieve positive social, economic and environmental change. People are at the core of the business philosophy and share a belief in the power of engagement, ideas, creativity and the value of exploring future possibilities. 361 Degrees also operates as a networked enterprise, using the benefits of technology to create virtual workspaces.
Certifications and Affiliations
361 Degrees Strategic Engagement Services